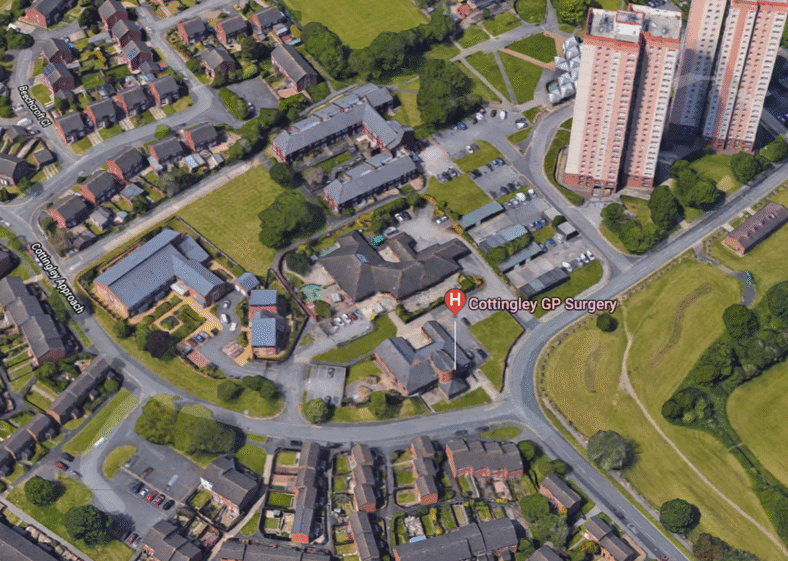 Delivering services across three GP Practices in Leeds
General Practitioners, Nurse Practitioners, Clinical Pharmacists, Clinical Paramedics, Specialist and Treatment Nurses, Physiotherapists, ultrasound services and much more…
Prebooked consultations
What? Continuity of care isn't about seeing the person you want, but seeing the person you need most, when it matters. We offer a range of pre-booked appointments available on the day of need and up to two weeks in advance.
When? Monday to Friday daytime, Saturday and Sunday.
How? These can be booked by patients online or by telephone. Additionally, our GPs will use these if they feel that it is important that they see the patient for a follow up appointment.
Telephone consultations
What? Not every health problem requires that you see a GP or Nurse face to face. it is for this reason that we make available a number of telephone consultations where you can discuss your health question, concern or request.
When? Monday to Friday each week.
How? Call the Practice and once your telephone appointment is booked, the GP or Nurse Practitioner will call you around the specified time.
Treatment room (nursing)
What? Primary care nursing is an essential part of general practice: dressings, smears, pill checks, immunisations and injections, coil fittings; we aim to provide a fully comprehensive service for our patients.
When? Monday to Friday each week.
How? Telephone reception or visit us in person and we will book you an appointment.
Chronic disease management
What? Chronic diseases are long term health conditions that are generally progressive. Some diseases are managed by specialist nurses, such as: diabetes, asthma and COPD; whilst others are managed by our GPs and Nurse Practitioners, such as: depression, hypertension, osteoporosis.
When? Monday to Friday for routine care.
How? For diseases managed by our specialist nurses, call the practice and arrange an appointment. For all others, you can utilise routine appointments or telephone consultations. Additionally, a number of conditions are actively managed, which means that if we don't hear from you, you will hear from us!
Health checks
What? Our Healthcare Assistants are expert in provide lifestyle advice and carrying out healthchecks. They work closely with our Practice Nurses and very often will work in tandem, especially for patients who have a long term condition.
When? Monday to Friday each week.
How? For a health check or lifestyle advice, call the Practice for an appointment. If you have a long term condition managed by a specialist or advanced nurse, you will be recalled annually or sooner depending on your condition. However, you can also call us to arrange an appointment with a nurse.
Medication reviews
What? We employ our own Nurse Practitioners who supports our Doctors in prescribing matters.
When? Our Nurse Practitioners works Monday to Friday each week.
How? If you have a chronic disease such as asthma, COPD or diabetes, your medication review will normally be done during your annual review. For all other patients, you can call the practice and request a medication review with our very own Pharmacist!
Sexual health
What? We offer a range of sexual health services including advice, routine and emergency contraception, and smears.
When? You can use any of our routine appointments with a Doctor or Nurse Practitioner.
How? Call us to book an appointment.
Vaccinations
What? We provide a wide ranging vaccination service including childhood immunisations, seasonal influenza and pneumococcal vaccinations, catch up campaigns, and more.
When? Our seasonal campaigns happen throughout the year depending on the nature of the immunisation. These will be advertise on our website, smartphone and in our Practice. For all other immunisations, appointments are available Monday to Friday each week with a Practice Nurse.
How? Keep an eye out for our seasonal immunisation campaigns. Additionally, you can call the practice and request an appointment with a Practice Nurse.
Physiotherapists
What? We work with other NHS providers to bring more services onsite that will benefit our patient population.
When? Weekly across all three sites.
How? You can request an appointment via reception or as a referral following consultation at one of our locations.
Miscellaneous
What? We provide a range of other services including sicknotes, non-NHS examinations, medical insurance reports, HGV and PSC applications, and private letters. With the exception of statutory sicknotes, these services are not funded by the NHS meaning that there will be a charge. This is to reflect the additional time required by the Doctor and administration team to complete the work, time that would have otherwise been used to treat patients.
When and how? Sicknotes can be requested from reception if it is a repeat. For first time sicknotes, please attend our walk-in service. For chargeable services, please call reception and book an appointment. Make sure to explain to reception what you require so that we can ensure the appropriate time is allocated.