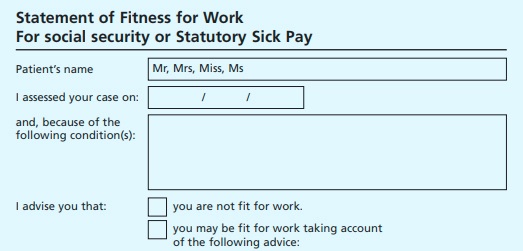 Need a Doctors sick note?
Read on and find out how to request online…
DOCTOR'S SICK NOTE FOR MORE THAN 7 DAYS
f you have been ill for more than 7 days you may need a doctor's certificate for work, school, college or university (if taking exams). These certificates are called 'Fitness To Work' Certificates.
In some circumstances, we can issue you a fitness to work (sick/fit note) without you having to see someone. However, we will let you know if you need to arrange for an appointment with a Doctor.
To request a sick note, please click on the link below: